Why Sell With Us?
Our marketing will attract buyers from our local towns, as well as the entire tri-state area. Our listing services include staging, professional photography, floor plans, social media marketing, print advertising, a TV spot Video Tour with professional voice-over, global syndication to 100's of real estate listing partners, and so much more. Considering a Move? Contact Faith today to learn more!

Staging
I will hire a professional Stager to help make your home more marketable. The Stager will tweak your furniture arrangement, help arrange your collections, and make other valuable suggestions to make your home more salable. Our goal is always to get you the most money in the least time. The Right Stager = More Traffic.

Professional Photography
I hire a carefully curated professional photographers for all of my listings. I recognize that there is a lot of competition and that we only have a second to capture the Buyer's attention. Our photos are always high resolution and shot with a wide-angle lens by a trusted artist. The Right Photographer = More Traffic.

Facebook & Social Media
I'll use Facebook ads with sophisticated targeting so that your home reaches the right buyers that might be interested in your home. Ads will include, "coming soon" ads, targeted and segmented email blasts, retargeting campaigns, just listed and open house posts. I am committed to using the most sophisticated and innovative selling tools in the industry.
Syndication to all of the Essential Real Estate Websites
Your home will be displayed on hundreds of websites, including the most visited websites in the world.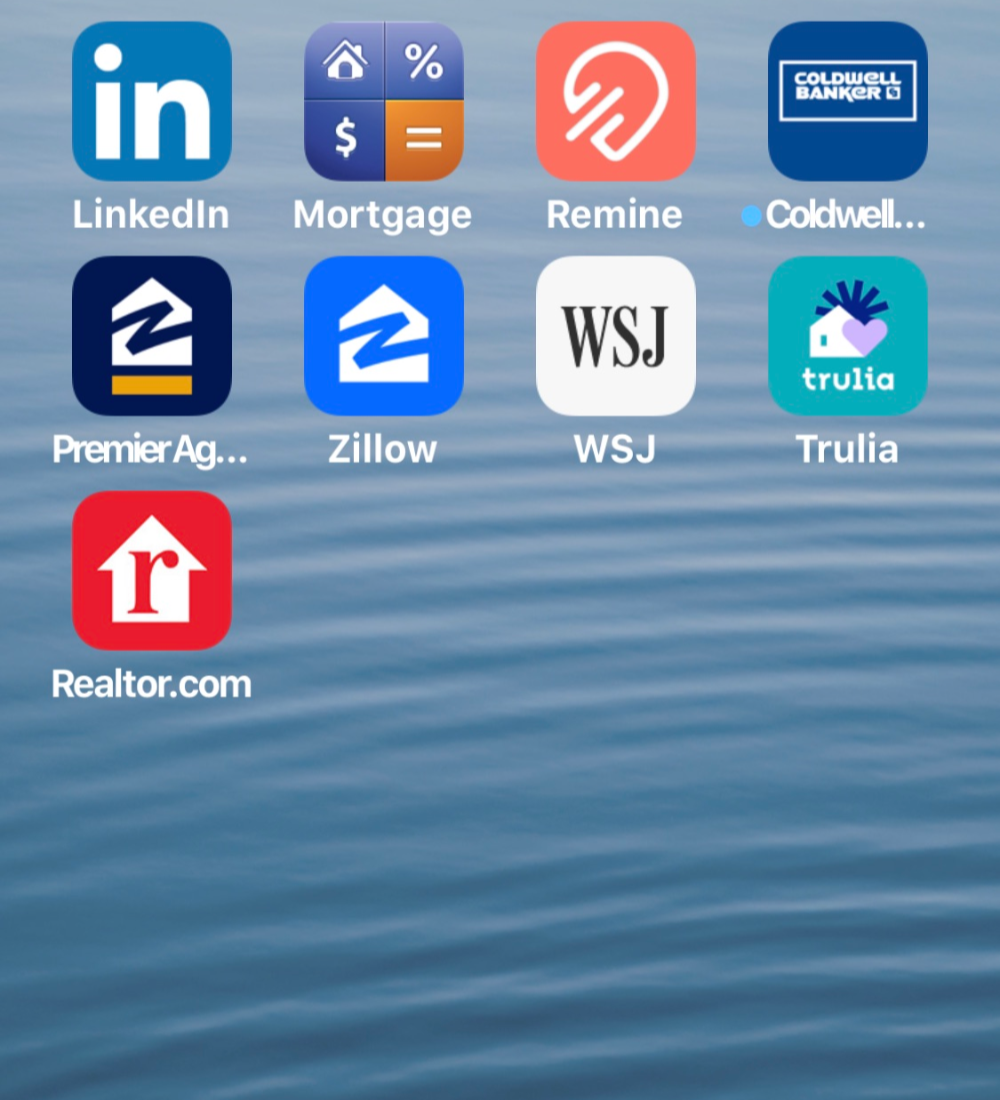 Print Media
Four-page full color professionally printed property brochures that include floor plans will be available for all Buyer Showings. Stunning tri-fold property announcements will be mailed to your neighborhood. The View, a weekly insert in the NYT and WSJ, will include a beautiful advertisement for your home.

E-Flyers and Mobile Brochure
Just listed EFlyers will be sent to a curated list of potential buyers and professional contacts. We will also utilize an exclusive sign panel with Coldwell Banker Mobile Brochure Technology. The Consumer texts HOMES532 to 35620. The new technology will know which house the consumer is sitting in front of. The consumer will then receive a text that will deliver the unique details and photos of your home.

Single Property Website
Your home will also be showcased on an individual property page that is viewable on all devices and shareable to social media accounts.
Property Tour and TV Spot
A video slide show with professional voice over will be aired on a local channel on a Sunday morning. The professional video will also be available on the local Coldwell Banker YouTube channel and will be utilized in our other online marketing.
Design Matters
My website is a valuable marketing tool because it is visually driven.
www.WestfieldNJRealEstate.com connects with our hyperlocal Westfield market in a way that Zillow cannot.
The website will allow me to market your home in ways traditional listing agents cannot. Most listing agents only list your home on the MLS and a templated company supplied website.
We know that over 90% of today's Homebuyers search homes online before they ever go out to look at houses. We make sure to showcase your home so that it looks beautiful. This brings more buyers to you because they love the way your home shines online.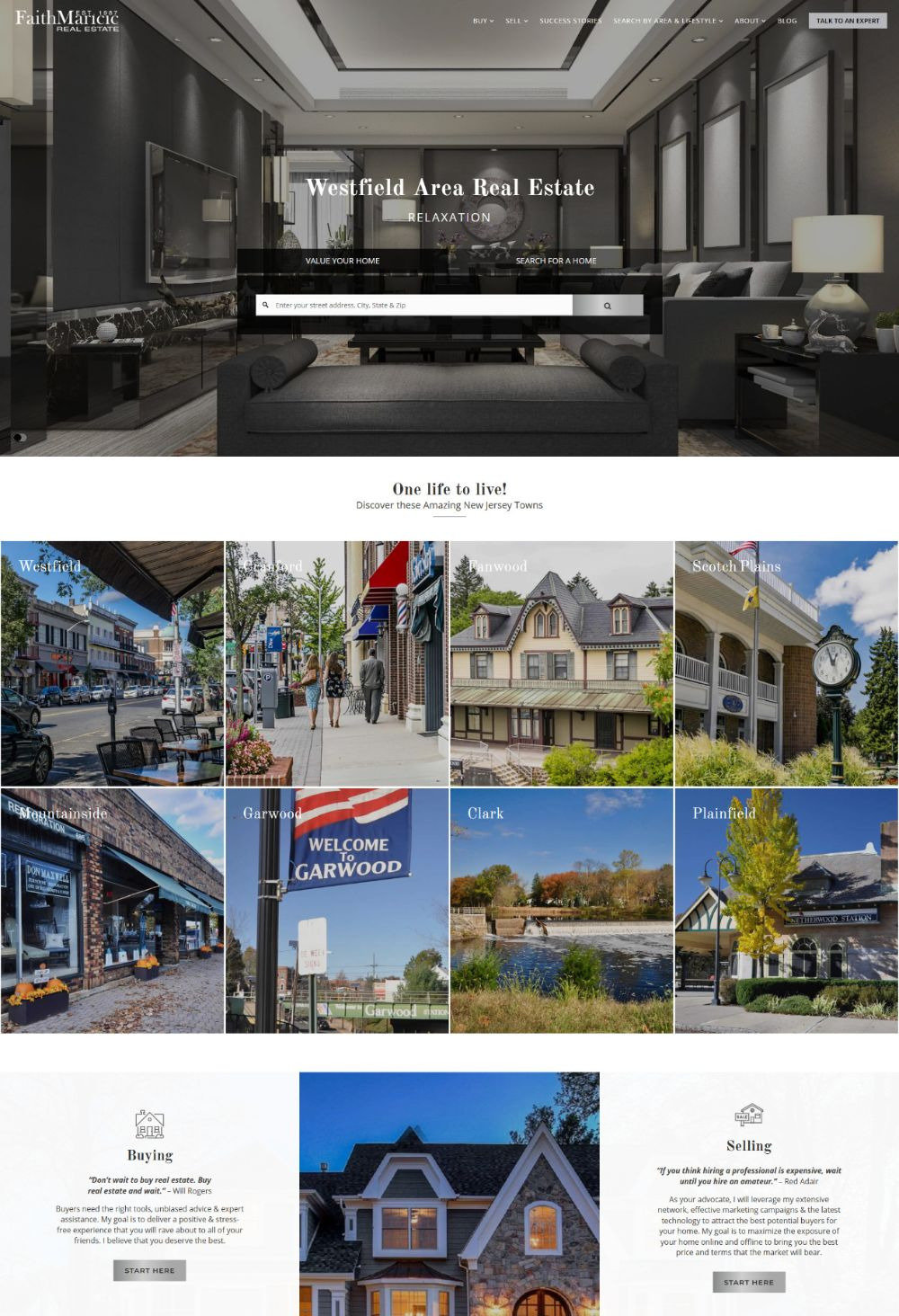 Get Your Free Report
Enter in your information below to view your full report. Don't worry, we will also email you a copy as well so you have it saved!
Thanks for requesting a free home valuation!
Please allow up to 48hrs for us to research and deliver your personal comprehensive analysis. If you have any questions in the meantime, feel free to give us a call or drop us a note.
Contact Faith
I pride myself in being creative and at the forefront of real estate marketing. If you are looking for a realtor that will put maximum effort into selling your property, we should talk!
Register here, or feel free to call.
I'm always happy to hear from you!