About Coldwell Banker Westfield East
"If you are looking to buy a house in the Westfield area and you are not looking with Coldwell Banker Westfield East, then you are not really looking!" - Faith Maricic
About Coldwell Banker Westfield East
In Westfield, the #1 real estate office where every agent would like to work is the Coldwell Banker East office. This office has dominated the local real estate landscape since it's inception. It is home to all of the movers & shakers in the local real estate market. Something is exciting about working there.
My clients benefit from the consistent dominant market share that this office maintains.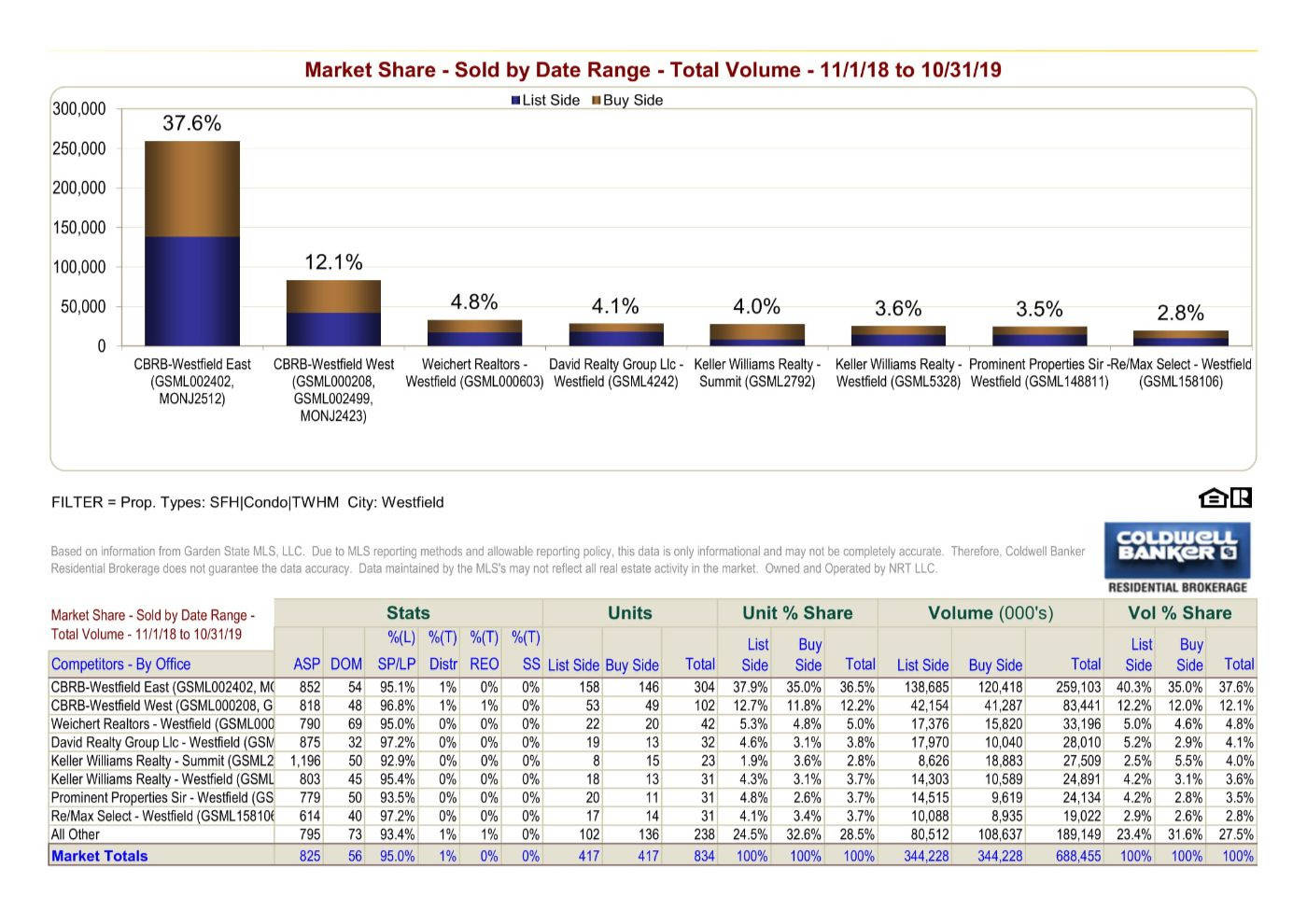 Buyers have the advantage of learning about new property listings before they hit the market. Sellers have their homes exposed to the top agents in the marketplace who control the lion's share of the Buyer Pool.