I always tell my clients that home buying is a process! It's best to be prepared. So, here are the 5 Tips I give to my Buyer Clients to get them ready!
Find an agent you can work with
Approximately six months before you begin the buying process, find a realtor. Finding a great agent that has your best interests at heart will help you to champion the process and take a significant weight off of your shoulders. Consult with your friends and family, and look into local agents that come highly recommended. Steer clear of part-time agents, agents from another marketplace, and Aunt Suzie. You will want to find an agent that you can trust, that will take you under his or her wing. The right Realtor will make sure that you are armed with all of the information needed to make good decisions. The right local Westfield area agent will be able to show you houses that you won't find from a simple internet search. That Realtor will have their ear to the ground with you as their priority. He/she will preview properties for you so that you know whether to rush out to Westfield to view the new listing. Choose wisely and you will be in good hands.
Organize your finances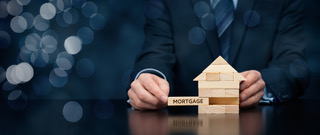 Your Realtor will be able to recommend a well known local lender. Based on the conversations you have had with your Realtor, he/she will be able to make a good recommendation of a lender who will be the most appropriate choice for your circumstance. The right agent will know about first-time homebuyer programs and where to find them and whether you qualify. The right agent will know who to call if you are in the process of a divorce. Consider how vital a good pre-approval is when you find yourself in a multiple bid situation. This referral will arm you with a great pre-approval from a Lender with an excellent reputation in that local marketplace. In addition to making sure you don't waste your time looking in the wrong price range, this will give you insight into what you expect and what you may need to work on before you can make the purchase that you want to. Your Lender will be able to let you know what you qualify for based on your income at the time so that you can look for homes within your price range when the time comes. Your credit score dictates your interest rate.
Purchasing a Home is a commitment
Of course, if you decide you don't like the home, you can always sell it. But with the Closing fees that come along with buying & selling a home, you could end up losing equity. If you don't think the house is in a location where you can see yourself living for the foreseeable future, then maybe you should keep looking. Remember, you can always update a home, but you can't change the location.
Don't feel rushed
As you shop for your Dream Home, you will be confronted with all of the pros and cons. Do you like the neighborhood? Can you live with the commute? Do the schools measure up? Find the home that will be the right fit. Don't let anyone pressure you into making a premature decision.
Are you being realistic?
After a couple of "buying trips," you will start to understand what to expect for your budget. If you can be realistic, that will make the process less stressful. Keep in mind that it will always feel as though you are compromising from that initial "wish list." Also, if you are not buying new construction, then there will be imperfections in every house, and the price should reflect that. Stay realistic in your search. The home you find may not be perfect, but it could still be your "dream home."